Adding content to your emails in BrotherMailer couldn't be easier!
Using a similar environment to, say, Microsoft Word, you can:
Insert and populate tables
Choose and change typefaces
Write copy
Upload graphics or pictures
Select and apply colours
Delete things when you don't like them…
Try it a few different ways…
…change it back to how it was to start with.
How is the BrotherMailer WYSIWYG design tool different?
It has been specifically created to include all the functions you need for totally flexible point-and-click design: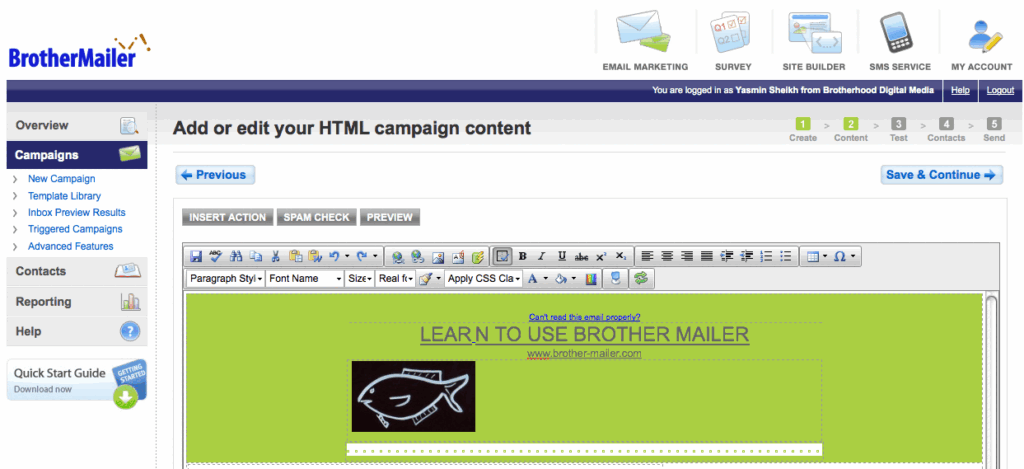 There's no prescriptive style 'wizard' system or restrictive forms which only produce variations on the same email templates. You have complete control over who can edit which parts of your templates, and complete artistic freedom.